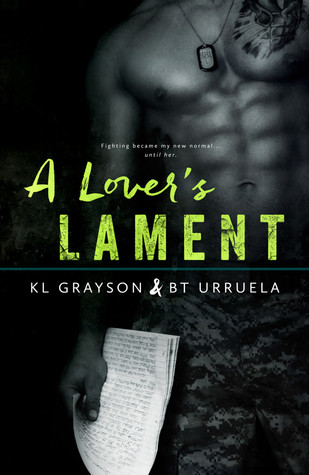 In a matter of seconds my entire world changed, and it was in that moment that I stopped living and simply began to exist. In my grief, I sent a letter to the first boy I ever loved. I hoped in writing it I'd find some peace from the nightmare I was living, some solace in my anger. I didn't expect him to write back. I wasn't prepared for his words, and I certainly wasn't ready for the impact this soldier would have on my life. A deep-rooted hate transformed into friendship, and then molded into a love like I'd never known before. Sergeant Devin Ulysses Clay did what I couldn't: he put the shattered pieces of my heart back together, restoring my faith in humanity and teaching me how to live again. But now that I'm whole, I have a decision to make. Do I return to my life as I knew it and the fiancé I left behind, or do I walk away from it all for the only man to ever break my heart?
***
I've been living in hell, but you won't hear me complain. These men depend on me, as I do them, and this brotherhood is the only family I've ever known. The Army saved me from a callous mother and a life on the wrong side of the tracks that was quickly spiraling out of control. So unlike most of the men in my platoon, going home wasn't something I longed for. I was content overseas, spending my days defending this country that gave me my life back. Fighting became my new normal … until her. A letter from Katie Devora—a letter that I almost didn't open. Her words put a fire back inside of me that I didn't know I'd lost. She gave me hope during a time when I was fighting every day just to stay alive, and now it's time I fight for her.
Elizabeth's Review
4 Stars - Would Recommend to a Friend
This is a book I have been wanting to read since it was released and I am so glad I finally had the chance. I loved the premise of high school friends/sweethearts reconnecting with each other when they both really needed it - especially in a semi random/ must have been fate fashion. Both Katie and Devin are great characters that you can't help but like and root for. You want them to be successful in their individual struggles as well as a couple. The fact that one of the authors served in the military and dealt with some of the issues presented in the book gave it a sense of realism that might have been missing otherwise. This was my first book by both of the authors and I will definitely be checking out their other works in the future.
Where to find A Lover's Lament:
Goodreads
~
Amazon