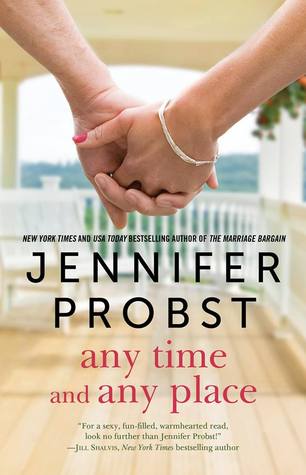 HGTV's Property Brothers meets The Marriage Bargain in this second volume in the Billionaire Builders series, an all-new heart-wrenching and sexy contemporary romance from New York Times bestselling author Jennifer Probst.
When she was a teen, Raven Bella Stratton's father was killed in a horrible car crash. The bigger shock was the discovery of a woman with him—Diana Pierce—and their two fully packed suitcases with airline tickets to Paris. Devastated by her father's betrayal, Raven went to live with her aunt, never truly overcoming the traumatic event. When she discovers that the mysterious woman had a family with a husband and three boys, Raven vows to leave the memory of her father behind.
Until Dalton Pierce visits one night and suddenly her past challenges her future...
Leaving his life in California behind to run Pierce Construction with his two older brothers, Dalton Pierce has enjoyed returning home and studying his passion of woodworking. But when he visits the local bar with his brothers one evening, he's immediately drawn to the smart-mouthed, badass, sexy bartender who sets his body on fire. Unfortunately, she doesn't seem as intrigued by him, and his multiple advances are met with rejection. When he offers to restore the bar back to its original glory, he begins to work with her on a daily basis, and falls harder. His plan of seduction slowly weaves a web around them both, until they are caught up in the spell. But Dalton doesn't know the secret that can either destroy them both...or finally mend two broken hearts
Elizabeth's Review
3.5 stars - Worth a Reader's time

Review Copy Provided by Publisher via Net Galley
It's hard to know how to describe this book...
Friends to Lovers almost fits because Raven and Dalton do develop a friendship first, but it's not exactly right. Enemies to Lovers doesn't really fit either because Dalton doesn't realize that they share a connection to a painful past event. I think we leave it at this is a "Good book."
Raven and Dalton are both interesting and somewhat complex characters that are fun to get to know and watch together. I appreciated the effort Dalton put into pursuing Raven both the first time and later when he had to rebuild the trust that he lost.
I had one big complaint about the book that kept it from being a 4 star read for me - The big fight/secret reveal and resolution happened fairly late in the book and there just wasn't a lot of time for our characters to get things right. The resolution was cute, but I think it could have been a little better had there been more time.
Over all this is a book I enjoyed and would recommend it. It's part of a series about the Pierce brothers, but it works very well all on it's own.
View all my reviews