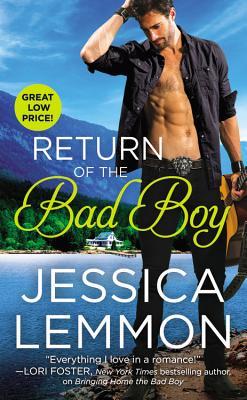 He's a mess...
Asher Knight has three constants in his life: music, beautiful women, and a bottle of Jack. He lives for the next gig, the next city, and dreams only of a life spent in front of an arena full of screaming fans. But Asher's nomad ways come to a sudden stop when he learns he's the father of a three-year-old from a past relationship and suddenly this rock star bad boy is forced to put down roots.
Only she can clean up
Gloria Shields is no one's fool. Sure, the sexual chemistry between her and Asher has always been intense, but she'd never risk giving her heart to a man who has a perfect record for breaking them. Except the man desperate to make things right with his newfound son is nothing like the rock god she's guarded her heart against for years. And it isn't long before she starts to wonder if life with this bad boy might be the best thing that's ever happened to her.
Elizabeth's Review

3.5 Stars ~ Worth A Reader's Time

Review Copy provided by publisher via NetGalley
Asher is a rock star who just had real life drop in on him. He is trying to develop a relationship with the young son he didn't know about for the first part of the boy's life. He's also settling into a new house, working, and trying to get Gloria to give him another chance. Gloria is Asher's agent and her emotional past is a complete minefield, including her romantic history with Asher.
I liked Asher, I actually liked him a little more than Gloria, but I think that is mainly because he was just more open to change and developing a relationship. Gloria seemed ready to bolt at the smallest hiccup and seemed to have a hard time controlling her emotions in regards to Asher's baby mama. I have to admit that I did enjoy the switch of the hero being the more emotionally engaged part of the story line.
I came into the Second Chance series (and Ms. Lemmon's work) fairly recently, actually with the third book in this series. I felt that lack of backstory a little bit more with this installment, even though it is an excellent stand alone work. The secondary cast is fairly large and the various couples appear frequently as do glimpses of their stories.