Here are several quick, fun reads that I've gone through recently. I've been plucking some of the books I picked up for free off of my TBR.... They don't have full reviews, but are books that would be worth reading if you are looking for something easy.
A Cowboy Never Says No ~ Stephanie Rowe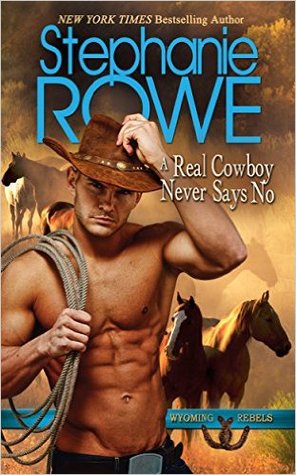 3.25 Stars - slightly more than an Average Read
A good read - I liked Mira and Chase and liked the two of them together. A good relationship story, both the romantic and sibling relationships. I'm curious about the other Stockton brothers.
Chase is definitely an awesome hero, a little Alpha, a little damaged, all sexy. Mira is stronger than she realizes and softens Chase in ways that he needs it - these two just need to get out of their own way!
Marry Me Twice ~ Catherine Avril Morris
3 Stars - Average Read
Definitely a cute story. Janie comes across as a little naïve and her sister (and boss, Andrew) come across as abrasive. I liked the idea that Janie and Mason are attracted to each other and go into this to make the most of a bad situation, but the conflict seems forced and I didn't really understand what the problem truly was. This is a book that I think has a lot of potential, maybe just needs a little refining.
3 Stars - Average Read
A quick, fun shifter read. Dane (a mountain lion shifter) stumbles upon Chloe while she is hiking near his home and is instantly attracted to her.
Their story is one of insta -lust/love with an element of intrigue mixed in. I liked both Chloe and Dane, but wish I had gotten to know them better. This is actually a book I wish had been a little longer.
View all my reviews