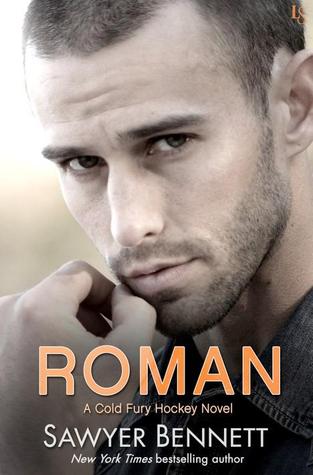 New York Times bestselling author Sawyer Bennett steams up the ice all over again as the Carolina Cold Fury hockey team's hottest bad boy gets his first taste of something good.
In a league full of troublemakers, Cold Fury defenseman Roman Sýkora stands out—at least when it comes to negative publicity. When he's not chilling in the penalty box, the sizzling Czech skate demon is racking up tabloid headlines for his scandalous behavior with the ladies. But now Roman's feeling the burn from management to clean up his act, or else. Luckily he's got an enticing distraction: a fun-loving barista who plays the ukulele and brings out a side of Roman he didn't know he had.
Lexi Robertson came to Raleigh, North Carolina, to finally meet her father, Brian Brannon, and her half sister, Gray, both of whom work in the Cold Fury's front office. That's where she first meets sexy, intimidating Roman—who's really a big softie at heart. As one relationship takes off, another begins: Brian seems to be clicking with Lexi's boss at the coffee shop. But when the friction between Roman and her new family heats up, Lexi wonders whether she's a pawn in their game. Feeling hurt and foolish, Lexi's ready to quit while she's ahead. Trouble is, Roman's not ready to quit on her.
Elizabeth's Review

My rating: 4 of 5 stars - Would Recommend to a Friend
Review Copy provided by Publisher via Net Galley
Sometimes it's nice to read a feel good story and that is Roman's installment of the Cold Fury series.
When we first meet Roman, he comes across as an unrepentant bad boy/player. It was fun to get to know him, see what made him tick, and see how much he was willing to change for Lexi.
Lexi is such a fun heroine! She's dealing with a potentially rough personal situation and handles it with complete grace.
This well written and fun book is mainly Lexi and Roman's story, but key characters from previous books play a big part here as well giving readers a chance to get caught up with them. If you are a fan of the Cold Fury series, you will definitely enjoy getting to meet Roman and Lexi. Don't worry if you are just finding these books, you can pick up here and dive right in.
View all my reviews