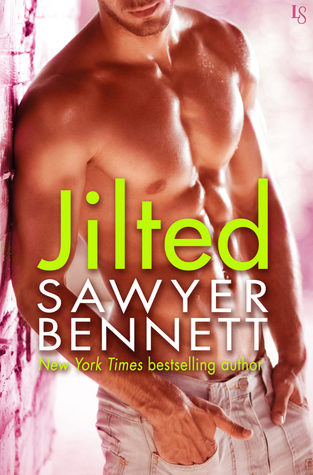 Sawyer Bennett's brand new series of standalone romances! LOVE HURTS!
Hollywood hath no fury like a woman scorned. In this fun, flirty second-chance romance from New York Times bestselling author Sawyer Bennett, an aspiring starlet reconnects with her first love.
Eden Goodnight went to Los Angeles to make it big, not to be publicly humiliated by her cheating fiancé at a red-carpet premiere. But when Eden returns to her hometown to put the scandal behind her, she can barely find a sympathetic shoulder to cry on. Turns out the locals are worse than the paparazzi, and they all think she's turned into a spoiled brat. But in a strange twist of fate, the one person who seems to understand what Eden's going through is Cooper Mayfield . . . the boy she left behind.
Small-town charm is no match for the glitz and glamour of Hollywood. At least that's what Coop's been telling himself all these years. As Eden's old flame—and the landscaper for her family's historic home—Coop feels some responsibility for getting her out of her funk. But as soon as he sees that million-dollar smile, he's a goner. Soon they're making out like teenagers again. But when a life-changing role falls into Eden's lap, Coop just hopes she doesn't give up on a love that's meant to be.
Elizabeth's Review
My rating: 4 of 5 stars - Would Recommend to a Friend
Review Copy Provided by Publisher via Net Galley
Second Chance romances are one of my favorites to read and Ms. Bennett knocks it out of the park with this one!
Eden is famous and discovers in a very public way that her fiance hasn't been faithful. Hurt and emotional she flees to the hometown she hasn't returned to since leaving for college 14 years before. That return thrusts her into the path of her first love, Cooper. Unfortunately, her escape from the frying pan of Hollywood drops her right into the fires of a disapproving Southern town.
I loved the layers to Jilted.
There are misunderstandings and old feelings swirling around. I appreciated the idea that when you know someone so well at one point in life it's easy to see to the heart of them and forgive. I also enjoyed the exploration of the idea that you can meet the right person and the wrong time - especially when there is a chance to try again to see if the timing would be better now.
Jilted is well written (as expected) and includes good doses of humor, steamy sexy times, friendships, love, and compromise. If you are looking for a feel good read with a strong heroine and a sexy alpha hero then Jilted would be a great read for you.
View all my reviews