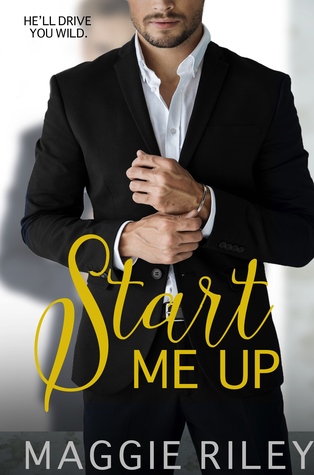 He's arrogant, sexy and aloof.
And now I have to write his book. Jack Willis is every bit the start-up prodigy—seriously smart, inventive, and totally sexy. With his incredible mind, extraordinary body, and a bank account with more zeroes than you can count, he would give the sharks from Shark Tank a run for their money. Everyone from Wall Street investors to drooling house wives wants a piece of him. Everyone except Libby Hanson, that is.
Libby Hanson is a crafty, curvy bombshell, more accustomed to macrame and crochet than fine dining and stealth engineering. She reads, she writes, she drinks wine with her cat...and she's never even heard of Jack Willis until she lands an interview that will change her life forever.
Jack needs a book written—and fast. His sexy new car is about to be released on the market, and a New York Times bestselling book would be the perfect marketing push to get his business to the next level. He could have any writer he wants: but he wants Libby. She's feisty, gorgeous, and has a way with words like nobody else.
To write his book, Libby has to see everything he does. She gets thrust into a brand new world of A-list red carpet events, meetings with executives, and long nights in the workshop that grow increasingly intimate. But to write a bestseller, Libby needs more. Their connection is off the charts, but she'll need to discover the real Jack—the man behind the inventions, the man who's steadily stealing her heart. Jack has secrets—lots of them—and Libby will do anything to get the scoop. With Jack's true nature coming to the surface, Libby finds herself torn—will she expose the man everyone is dying to get the dirt on? Or will she protect the man she is slowly but surely falling for?
Elizabeth's Review

3.25 Stars ~ Better than Average Read

Review Copy Provided by Publisher via Net Galley
This was better than average for me, but not quite all the way to 3.5 stars....
I really liked Libby and Jack is a character that grew on me as I got to know him. The scenario that had these two together is unique and I liked the idea too.
Where I ran into issues, was with the execution. Jack was just a little too jaded for me. Nothing in his back ground explains the extreme distrust he displays or his visceral over reactions to certain things. The conflict between Libby and Jack seems to be overly manufactured and I struggled with her reaction when decided to wise up and apologize. My other issue - and one I tried to ignore given the fact that this was an advance copy - had to do with the editing. I hope there is significant polishing done before final publication.
Over all, this is a cute and quick read with a fun heroine and alpha hero; perfect for relaxing by the pool.
View all my reviews