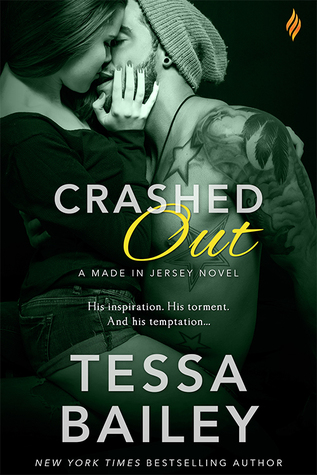 A sexy category romance from Entangled's Brazen imprint...
His inspiration. His torment. And his temptation...
Jasmine Taveras is the reason Sarge Purcell grabbed his six-string and bailed the hell out of New Jersey four years ago. She's the fuel for every song he's ever written-each one laced with bitter, hard-edged, hungry lust. Now, with his hugely successful band is on temporary hiatus, Sarge is determined to prove to Jasmine that this "kid" turned into every inch the man she's always needed...
Men are slim pickings for a single factory girl in Hook, New Jersey...until tall, broad-shouldered hotness walks-or rather storms-into Jasmine's life. Sarge's return shouldn't affect her this way. He's her best friend's much younger kid brother, and the kind of rough, gritty, sexiness Jasmine has no right to taste for herself. Even if he lets her.
But lust is a blinding, insatiable force. And when it crashes, it will take both Sarge and Jasmine down with it...
Elizabeth's Review
3.5 Stars - Worth a Reader's Time
Review Copy Provided by Publisher via Net Galley
What happens when you discover the little boy you used to babysit has been in love with you for years? What if that "Little boy" is now a sexy up and coming rock star?
Jasmine has to answer those questions in Crashed Out. Sarge comes home to see his sister and niece while his band is on a break over the holidays and ends up staying with Jasmine. He does nothing to hide his attraction to her and when she finally gave in, their sexy time made my kindle steam!
These two are more than just sexy time, Ms. Bailey also gives them opportunities to build a relationship. For some reason, they both seem to think that Jasmine has to stay in the New Jersey town where the grew up and that leads to heartache when Sarge has to leave (or thinks he does). I loved how his sister, who is also Jasmine's friend, pushes her to go find Sarge and be with him.
Crashed Out is not a long book, so we don't get too in depth with feelings and back story. But, it's just right for a satisfying quick read with characters that you can easily like and root for.