We are thrilled to welcome K.A. Sterritt to our Meet the Author spot this week!
Published Work: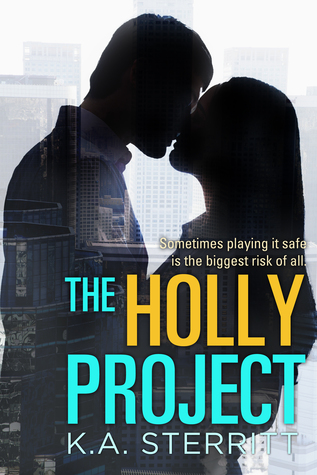 The Holly Project (debut standalone contemporary romance)
Goodreads
Amazon
~ Available on Kindle Unlimited
Collision (The Fight for Life Series Book 1) – contemporary romance
Goodreads
Amazon
~ Available on Kindle Unlimited
What are you working on now?
Impact (The Fight for Life Series Book 2) – releasing April 8, 2016
Goodreads
Do you get to write full time or do you have a "day" job?
I'm a stay at home mum to 3 young boys so writing is something I do whenever I can!
Favorite part of being an author?
I love the freedom of creating characters and stories. It's so liberating! I also love meeting and interacting with readers. Having someone who doesn't know me send a message to say they loved my book and couldn't put it down is indescribably wonderful.
Scariest part of being an author?
Without a doubt, putting my words out into the world is the scariest part.
Who are your favorites to read?
I have so many author idols, but the biggest are GJ Walker-Smith, Alessandra Torre, Beth Flynn and I've recently added Mariana Zapata. Reading their books is inspiring.
If you could have one super power, what would it be?
I think I'd have to say not needing much sleep. With such a busy life, I often feel there aren't enough hours in the day for the amount of writing I'd love to do.
One piece of advice for an aspiring writer?
Start by writing a scene straight from your heart. It might not end up in your book, but it will get your creativity flowing by tapping into something you feel strongly about. Bleed onto the page and see what happens!
Where can we find you?
www.facebook.com/kasterritt
twitter.com/KASterritt
www.instagram.com/authorkasterritt/
www.kasterritt.com/