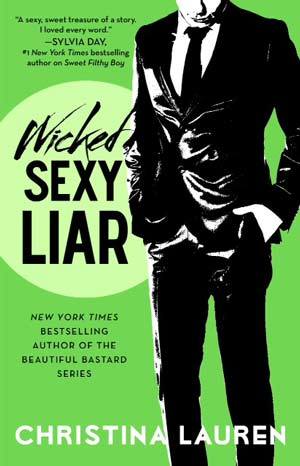 When three college besties meet three hot guys in Vegas, anything can—and does—happen. Book Four in the New York Times Wild Seasons series that began with Sweet Filthy Boy (the Romantic Times book of the year that Sylvia Day called "a sexy, sweet treasure of a story"), Dirty Rowdy Thing, and Dark Wild Night.
For two people ambivalent about dating and love, they sure get naked around each other an awful lot . . .
London Hughes is very content to surf daily, tend bar, hang out with her group of friends, and slowly orient herself in the years after college. Everything's going great and according to the non-plan.
But when a wave knocks her for a loop one morning, then Luke Sutter's flirtatious smile knocks her for another that evening, she veers slightly off course…and into his path. Sure, he's a total player, but the Why not—it's only one night is a persistent voice in her ear.
For his part, Luke's been on hookup autopilot for so long that he rarely ever pauses to consider what he's doing. But after an amazing time with London, he realizes that he hasn't been moving on from a devastating heartbreak so much as he's been drifting to wherever—and whomever—the current takes him. With London he wants more.
Every relationship involves two people…plus their pasts. And as much as she enjoys her fling with Luke, when London learns about his past—more specifically, who's in it—everything becomes the brand of complicated she strives to avoid. It's up to Luke then to change some things in order to try and ensure he's not something she'll outright avoid as well.
Elizabeth's Review
4 Stars - Would Recommend to a Friend
This is honestly a book that wasn't on my radar until a group read came along. I went in knowing absolutely nothing except that I respect the opinions of the blogger organizing the group read. So glad I took a chance on this book!
London is a recent college grad living in the loft she inherited with a roommate. She surfs, tends bar, and works on building her freelance portfolio. She is also recovering from being blindsided by a long term boyfriend who cheated most of their relationship. Luke is another recent grad. His professional life is more organized, but his personal life is a mess. Watching these two come together was so fun!
Wicked Sexy Liar is well written and entertaining to read. London and Luke are both interesting characters who are dealing with past relationship implosions, but in different ways. It took me a little while to warm up to London, she is a character that seemed very stiff initially, especially when she was with Luke. The more I got to know her, the more I understood and liked her a little bit more. Luke is a guy that even though I didn't love his behavior, I liked him from the get go. I was glad to see the light bulb go off for him and to see him start making changes that were for the best no matter what ended up happening with London.
This is the 4th in a series of books, but works well as a stand alone. The authors do an excellent job of incorporating the characters from the previous books in such a way that you don't feel that you are missing too much information. My one complaint centers around how London handled learning of a past connection between her roommate (and the friends made through said roommate) and Luke. It may go back to the fact that she is young, but I felt like she put way too much importance on what the "friends" thought instead of looking at the merits of a friendship/relationship with Luke on it's own.
This is my first book from the authors behind the Christina Lauren pen name, but it won't be the last. I am now very curious to read the first three books in the Wild Seasons series.