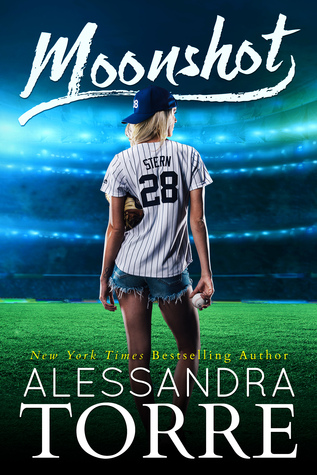 Baseball isn't supposed to be a game of life and death…
The summer that Chase Stern entered my life, I was seventeen. The daughter of a legend, the Yankees were my family, their stadium my home, their dugout my workplace. My focus was on the game. Chase... he started out as a distraction. A distraction with sex appeal poured into every inch of his six foot frame. A distraction who played like a god and partied like a devil.
I tried to stay away. I couldn't.
Then, the team started losing.
Women started dying.
And everything in my world broke apart.
Elizabeth's Review

4.5 Stars - One of the best
This is my first Alessandra Torre book and it will not be my last! I remember hearing about this book when it came out and thinking "that sounds different," but I didn't jump on it because my TBR was already miles long. Fast forward and it became a group read book. I am so glad that circumstances brought this book my way or I would have really been missing out.
Baseball, specifically the Yankees, are at the center of the story and Chase starts out as your stereotypical over privileged athlete. I initially didn't like the idea of Chase (a professional ball player traded to the Yankees) going after Ty (team ball girl and daughter of a teammate) because of her age. She turns 18 not long after their first meeting, but then I realized he really isn't that much older - just 4 years. Watching them together made me root for them to make it, even if I had qualms to begin with. My heart broke for both of them when mistakes and misunderstandings drove them apart and set a suspenseful and intrigue filled story in motion.
Moonshot is incredibly well written. The characters are people that you can appreciate and relate to even when they are doing things you know they shouldn't. The intrigue/mystery element is woven into to idea of a forbidden/second chance love story. I am looking forward to reading more of Ms. Torre's work.
View all my reviews