On Veteran's Day we were able to participate in the birthday celebration for Kylie's Fiction Addiction. One of the discussions was about everyone's favorite military themed books and authors. Here is a list of what everyone said, in no particular order.....
Books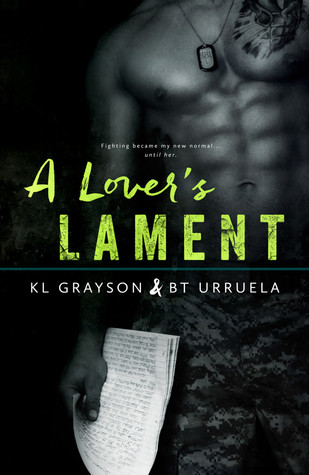 In a matter of seconds my entire world changed, and it was in that moment that I stopped living and simply began to exist. In my grief, I sent a letter to the first boy I ever loved. I hoped in writing it I'd find some peace from the nightmare I was living, some solace in my anger. I didn't expect him to write back. I wasn't prepared for his words, and I certainly wasn't ready for the impact this soldier would have on my life. A deep-rooted hate transformed into friendship, and then molded into a love like I'd never known before. Sergeant Devin Ulysses Clay did what I couldn't: he put the shattered pieces of my heart back together, restoring my faith in humanity and teaching me how to live again. But now that I'm whole, I have a decision to make. Do I return to my life as I knew it and the fiancé I left behind, or do I walk away from it all for the only man to ever break my heart? *** I've been living in hell, but you won't hear me complain. These men depend on me, as I do them, and this brotherhood is the only family I've ever known. The Army saved me from a callous mother and a life on the wrong side of the tracks that was quickly spiraling out of control. So unlike most of the men in my platoon, going home wasn't something I longed for. I was content overseas, spending my days defending this country that gave me my life back. Fighting became my new normal … until her. A letter from Katie Devora—a letter that I almost didn't open. Her words put a fire back inside of me that I didn't know I'd lost. She gave me hope during a time when I was fighting every day just to stay alive, and now it's time I fight for her.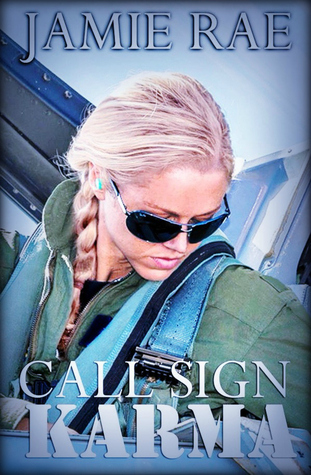 Love in the no-fly zone… Distraught over the loss of her brother in a fighter jet accident, Tinklee Pinkerton decides to follow in his footsteps and prove the tragedy wasn't his fault. But when she's chosen as the first woman to fly the Air Force's F-35, her plan for a life that revolves around work is thrown off course by a handsome, mysterious stranger… Thanks to Locke's seductive British accent, sweet nature, and one too many beers, Tink is soon inspired to throw caution to the wind and herself into his arms. She thinks maybe love can heal after all—until she discovers Locke is her superior officer. Tink has no problem risking her life in the air, but with everything on the line, is she brave enough to risk her heart on the ground?
Preston Reynolds, a former Army Ranger, left a part of himself in the desert from hell. Life as he knew it was over. No woman would ever want to look at or touch him. He never figured on Cindi Pearl Sullivan sashaying in and turning his world upside down. Cindi's personal motto had always been, "do a good deed, for a friend in need." In her sometimes klutzy way, she shows Preston life is to be lived, and he could enjoy the loving caress of a woman.
In this modern-retelling of "Beauty and the Beast," Savannah Carmichael, betrayed by an unreliable source, returns to her hometown of Danvers, Virginia with her once-promising journalism career in ruins. Given the opportunity to get back in the game by writing a patriotic human interest piece, Savannah turns her attention to the town hermit, Asher Lee, a wounded veteran who returned to Danvers eight years ago, and hasn't been seen since. After an IED explosion in Afghanistan took Asher's hand and disfigured half of his face, he's lived a quiet life on the outskirts of Danvers where the locals respect his privacy…that is, until Savannah Carmichael comes calling in a borrowed sundress with a plate of homemade brownies. When Asher agrees to be interviewed by Savannah, he starts feeling things for the beautiful reporter that he hasn't felt in years. Misfits in small-town Danvers, Savannah and Asher create a bond right away, touching each other's hearts in ways neither thought possible. When a terrible mistake threatens to drive them apart, they'll have to decide if the love they found in one another's arms is strong enough to fight for their hard-won happily ever after.
Fisher, I guess this is it, huh? After fourteen years together, starting a life of our own on this island, five deployments and countless letters I've written you through it all, I finally go out to the mailbox and see something I've always dreamed of: an envelope with your handwriting on it. For one moment, I actually thought you'd changed your mind, that all the awful things you said to me were just your way of coping after everything you'd been through. I was still here, Fisher. I was still here, holding my breath, waiting for you to come back even though you told me you never would. You always said you'd find your way back to me. Out of all the lies you've told me, this one hurts the most. Enclosed you will find the signed divorce papers, as requested. I hope you find what you're looking for. I'm sorry it wasn't me. Lucy To get the ending they want, Lucy and Fisher will have to go back to the beginning. Through the good and the bad, they'll be reminded of why they always made their way back to each other, and why this time, one way or another, it will be the last time.
Authors
a Rafflecopter giveaway