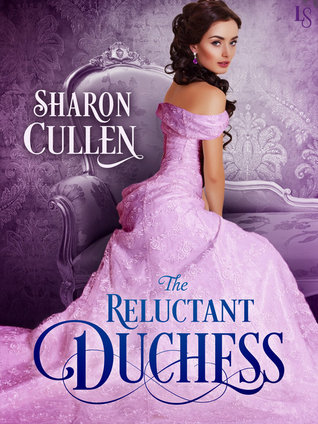 Perfect for fans of Mary Balogh and Eloisa James, Sharon Cullen's seductive new historical romance ignites as a shy country girl and a hotheaded duke surrender to dangerous temptations. Lady Sara Emerson was jolted out of her dull provincial life by her cousin's murder. Now that the killer seems to be targeting her, Sara seeks help from the man who was once her cousin's fiancé, Gabriel Ferguson, Duke of Rossmoyne. With his towering frame and fiery personality, Ross cuts an intimidating figure. Living under his protection, however, has its own hazards—like the sudden urge Sara feels to take their relationship in new, exquisitely inappropriate directions. Dazzled by the social graces of his betrothed, Ross never noticed her shy, blushing cousin. Looking at Sara now, though, he's drawn to her lovely eyes and calm disposition. Funny how a year away from the hustle and bustle of the tonchanges a man. But Ross has no intention of allowing a woman to interfere with his plan to return overseas. He will simply capture the murderer and set sail once again. The problem is, with her beguiling lips and heavenly touch, Sara makes him never want to leave home—or his bed—again.
Releasing November 10, 2015
Elizabeth's Review
4 Stars - Would Recommend to a Friend
Review Copy Provided by Publisher via Net Galley
This is a fun spin on the historical romance in Victorian England. Lady Sara begins receiving threatening letters and turns to her cousin's former fiancee, Ross, for help. The story that follows allows Sara and Ross to spend time together in a manner that is unconventional for the time period and they get to know each other in a way that most couples of their social standing would not. Both Sara and Ross are great characters. Sara has several insecurities that she is dealing with and the longer she is with Ross the more she blossoms into a strong and lovely woman. I loved the possessive streak Ross showed and the lengths he went to protect and support Sara. The supporting cast is small, but all play important roles in helping to move the story along. I would love to know a little more of the back story between Sara and her adoptive parents as it seems to impact her view of herself. This is my first book by Ms. Cullen and after reading The Reluctant Duchess, I would love to read more.