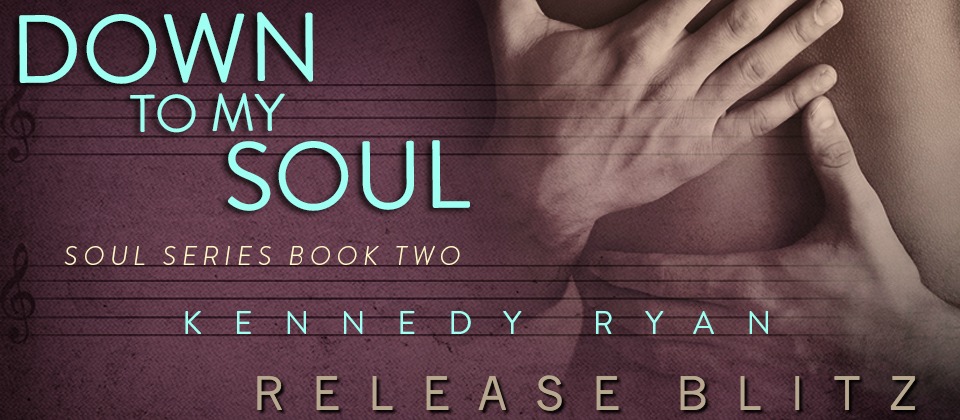 Down to My Soul concludes the journey Rhyson Gray and Kai Pearson began in Book 1 of the Soul Series, My Soul to Keep! You must read Book 1 first.
Release Week Pricing
Both Books 99¢ This Week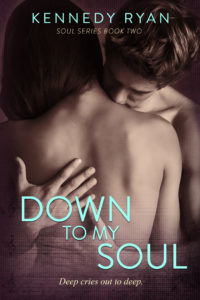 RHYSON
She doesn't wear my ring. We never stood before a preacher. The only vows exchanged were between our bodies; between our souls. But she was mine and I was hers until I ruined it. I have to believe that every day, every step, every breath brings me closer to making things right. To making her mine again.
KAI
I've seen promises broken. I know love makes no guarantees. But things were different for Rhys and me, until he lied, and I walked away. Only there's a chain between our hearts that I can't break. Even if I forgive him, a shadow from my past hangs over us; over this love that reaches all the way down to my soul.
Book 2 - Down to My Soul
Amazon: http://www.amazon.com/dp/1530629187/ref=cm_sw_su_dp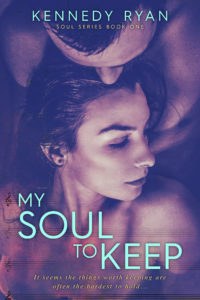 Book 1 - My Soul to Keep
*Add the Audio Book for only $1.99!
Elizabeth's Review
5 Stars - One of the best of the best

Review Copy Provided by Author
I have been looking forward to reading this book after falling a little in love with Rhyson and Kai in My Soul To Keep and Ms. Ryan didn't disappoint!
We meet up with our lovers about two months after their relationship imploded for everyone to see. After we reconnect with them we go on a well written journey through the highs of reconnecting and the lows that come from secrets.
The magnetic pull between Rhyson and Kai is as strong as ever when they are together and it is wonderful watching Rhys work to make that happen. We see both characters deal with issues that are outside their relationship, but that impact how they handle things. While Rhys and Kai are fictional characters, their story is one that makes you think. What can be forgiven? What can't? Do the actions of the people who shape us doom us to repeat their mistakes? How far will you go to protect the people you love? Can you love someone through their mistakes?
Ms. Kennedy gives us characters and a story that resonates even as you want to reach in and shake people for the way they are acting. There is even an element of suspense woven into the story and I thought I had the bad guy figured out only to be surprised in the end. You need to read My Soul To Keep before reading Down to my Soul to fully grasp the story. This is a duet that completely knocked my socks off and cemented Ms. Ryan's place on my auto-buy list even more firmly.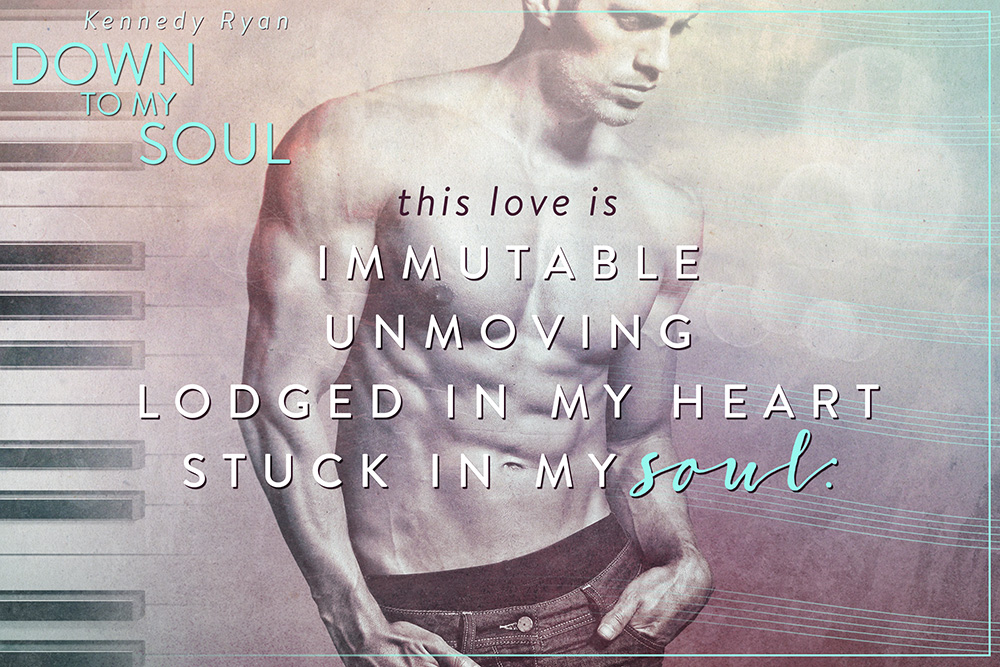 Release Week Giveaway!
($10 Amazon Gift Card, Rhys + Kai mason jar glass, Reader's Choice Kennedy Signed Paperback)
a Rafflecopter giveaway
About Kennedy Ryan
I just can't write about myself in third person for one more bio! I'm a wife, a mom, a writer, an advocate for families living with autism. That's me in a nutshell. Crack the nut, and you'll find a Southern girl gone Southern California who loves pizza and Diet Coke, and wishes she got to watch a lot more television. You can usually catch me up too late, on social media too much, or FINALLY putting a dent in my ever-growing To Be Read list! I love to hear from readers at kennedyryanwrites@gmail.com.
Let's Connect!