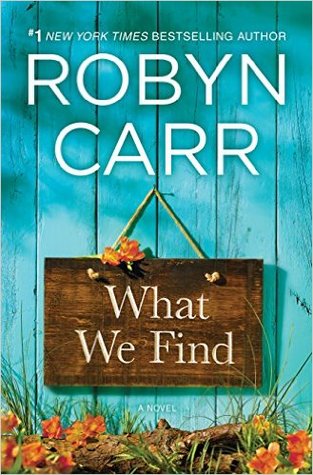 Join Robyn Carr, #1 New York Times bestselling author of the Virgin River and Thunder Point series, as she explores the healing powers of rural Colorado in a brand-new story of fresh starts, budding relationships and one woman's journey to finding the happiness she's long been missing
Between the urban bustle of Denver and the high-stress environment of a career in neurosurgery, Maggie Sullivan has hit a wall. When an emergency, high-risk procedure results in the death of a teenager, Maggie finds herself in the middle of a malpractice lawsuit—and experiencing levels of anxiety she's never faced before. It's in this desperate moment that Maggie's boyfriend decides he can't handle her emotional baggage, and she's left alone, exhausted and unsure of what her future holds. One thing is certain, though: she needs to slow down before she burns out completely, and the best place she can think to do that is Sullivan's Crossing.
Named for Maggie's great-grandfather, the land and charming general store at the crossroads of the Colorado and the Continental Divide trails have been passed down through the generations and now belong to Maggie's estranged father, Sully. Though raised by her mother and stepfather after her parents divorced, Maggie has always adored Sully—despite his hands-off approach to fatherhood. When she shows up unannounced in Sullivan's Crossing, he welcomes her with opens arms, and she relishes the opportunity to rebuild their relationship.
But when Sully has a sudden heart attack, Maggie's world is rocked once again. Consumed with his care, she's relieved to find that Cal Jones, a quiet and serious-looking camper, has been taking over many of Sully's responsibilities as he recuperates. Still, Maggie is suspicious of this mysterious man's eagerness to help—until she finds out the true reason for his deliberate isolation.
Though Cal and Maggie each struggle with loss and loneliness, the time they spend together gives Maggie hope for something brighter just on the horizon…if only they can learn to find peace and healing—and perhaps love—with each other.
Elizabeth's Review
3.5 Stars - Worth a Reader's Time

Review Copy Provided by Publisher via Net Galley
Reading Robyn Carr's new effort, What We Find, was like running into an old friend. As expected, this is a well written book with interesting characters and a fun new community to explore.
The focus is on Maggie Sullivan, a Denver neurosurgeon who has had one too many things go wrong lately, and Cal Jones, a lawyer on a sabbatical to rediscover who he is after losing his wife. The two meet at Sullivan's Crossing, the general store/camp ground that has been in Maggie's family for generations.
Spending time with Maggie, Cal, and the cast of characters surrounding them was like peeling an onion. The more time we spent with everyone, the more we learned, the more we could connect with them and appreciate who they are. These are complex characters who have lived their lives and come to the point where they connect. It was entertaining to watch them figure themselves and each other out.
I definitely appreciate the fact that this a romance written for a more mature (mid to late 30's) couple who have achieved professional success and personal/professional trials. I will definitely be coming back to Sullivan's Crossing.