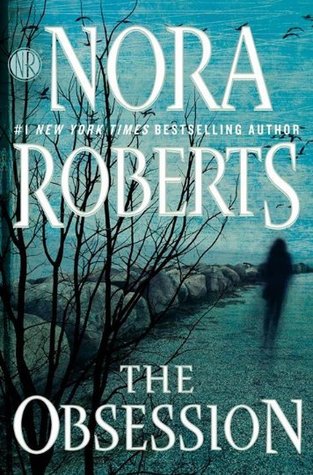 The riveting new novel from the #1 New York Times bestselling author of The Liar.
Naomi Bowes lost her innocence the night she followed her father into the woods. In freeing the girl trapped in the root cellar, Naomi revealed the horrible extent of her father's crimes and made him infamous.
Now a successful photographer living under the name Naomi Carson, she has found a place that calls to her, thousands of miles away from everything she's ever known. Naomi wants to embrace the solitude, but the residents of Sunrise Cove keep forcing her to open up—especially the determined Xander Keaton.
Naomi can feel her defenses failing, and knows that the connection her new life offers is something she's always secretly craved. But as she's learned time and again, her past is never more than a nightmare away.
Elizabeth's Review
4.5 Stars - One of the Best Books I've Read
Review Copy Provided by Publisher via NetGalley
I am at a point that when I pick up a Nora Roberts book, I expect it to be good. Being good almost isn't enough because that's the norm when it comes to her work.
The Obsession isn't just good - it's a great read. From the very beginning, we are pulled in and identify with a young Naomi. Ms. Roberts creates a world where we feel for and relate to this young girl who goes through one of the worst experiences a person can imagine. You can't help but root for her as she grows up.
The time line of The Obsession covers nearly 20 years, but judicious use of "fast forward" keeps the story from becoming bogged down. We get to see Naomi at key points in her life before the story settles down with her in her late 20's. When we see Naomi as an adult beginning to carve out her place in the world, we are treated to seeing more than just her creating a home. We see her blossom and embrace things and relationships that most people take for granted, but feel like a huge risk for her. I loved watching her grow and then have those things to lean on when the past came back to haunt her.
Ms. Roberts does an excellent job of balancing Naomi's personal growth, a romantic relationship, and suspense all in one story without anyone element over powering the others. The supporting cast is small, but each person had an impact. I think we all need a Xander in our lives! The Obsession just confirms Ms. Roberts place on my "auto read" list.