We are please to welcome Michelle Dare to this week's Meet The Author feature...
Published Work:
My Salvation (Salvation #1)
Goodreads
Amazon
Persuading Him (The Heiress #1)
Goodreads
Amazon
~ Kindle Unlimited
Needing Him (The Heiress #2)
Goodreads
Amazon
~ Kindle Unlimited
Floating (Ray Point #1),
Goodreads
Amazon
~ Kindle Unlimited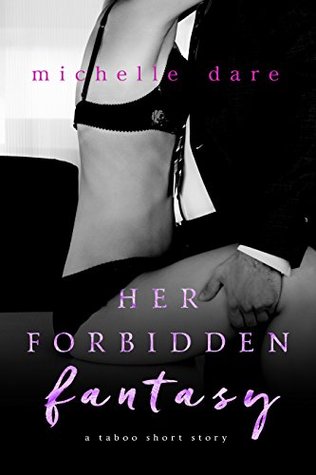 Her Forbidden Fantasy
Goodreads
Amazon
What are you working on now?
A fantasy romance called The Azure Kingdom and book two in my Salvation series, My Serenity.
Do you get to write full time or do you have a "day" job?
I'm a SAHM. My son is in school during the day, but my daughter is still home with me. I write whenever I get a quiet moment.
Favorite part of being an author?
I love creating these worlds in my head and then typing them out into a story. I think it's amazing what our minds can do. I love my characters and feel so fortunate that I have readers that love them, too.
Scariest part of being an author?
Publishing. I get so nervous every time I publish a new book.
Who are your favorites to read?
Way too many to list lol. But my favorite genres are fantasy and paranormal romance.
Does your significant other ever get jealous of the characters you write and their prowess in the bedroom?
No, never. He loves that I'm doing something that I'm passionate about.
Who or what is your most interesting muse?
Right now I'd say it's Ethan Matthews. He's from my Salvation series and book two is about him. He's been broken for so long that I love seeing him finally find his place with a new woman by his side.
One piece of advice for an aspiring writer?
Write what you want. When you are passionate about something then your readers will be as well.
Where can we find you?