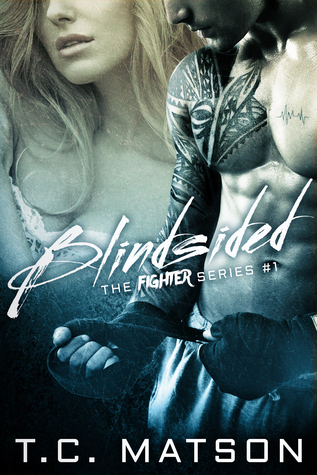 Paige
He's everything I've never wanted—an egotistical womanizing MMA fighter. Yes, he's easy on the eyes with a body to die for, blue eyes to fall into, and a smile that will make your heart skip beats. His smell is intoxicating, and he's fun to be around, but I'm not interested in being another notch in his bed post. I can't lie and say I haven't thought about what it would be like, I have. Unfortunately, I know a woman like me can't make a man like him settle down.
Levi
Look at me, I'm everything she wants—a sexy MMA fighter who no one can resist. What? I can't help they all want me. I know she fantasizes about my naked body on top of hers, who doesn't? But she has a telltale sign—her glassy green eyes, her crimson red cheeks, and the sweat that glistens her face—she wants me. I've never had to chase, you know, put in effort to get the girl in bed, but she is sending me on the longest treasure hunt I've ever experienced. Not even my smile can make her panties drop. But somehow, somewhere in the mix of chasing her, I've developed feelings. This cannot be happening.
Elizabeth's Review
3.5 stars - Worth A Reader's Time
This is a book that I honestly liked right up until the end, then I was a little frustrated by it.
We meet Paige and Levi the day that they first meet each other. She is a hard working waitress/bartender who catches his attention and holds it when she doesn't fall for his advances right away. He is an up and coming fighter who is used to getting what he wants.
I enjoyed Paige's sense of self worth and her feisty attitude. Levi's arrogance and determination were entertaining and some of his first person dialogue was hilarious. These two spent a lot - almost too much- of time dancing back and forth as "friends" before Paige decided to go for it with Levi. Once they were together, the chasing on again/off again continued and sometimes felt repetitive. I have the sense that the ending was meant to intrigue us for the next installment. It did that, but it also left me with a sense of the book being unfinished.
This is a debut work and shows a lot of promise by the author. I definitely want to see what happens to Paige and Levi next, but I do feel like more of their story could have been told here.
Find Blindsided on
Goodreads
and
Amazon
(Available on Kindle Unlimited)